You've got a great business idea or a new product, but how do you spread the word in today's noisy world? Digital marketing is the key. In the digital age, your online presence is what really counts. Social media, search engine optimization, email marketing, and content creation are the tools you need to unlock your business's true potential.
As per recent data from Statista, with over 4 billion internet users and 3 billion social media users worldwide, digital marketing offers an unprecedented opportunity to connect with your target audience. 
Whether you're a startup looking to gain traction, an established business trying to boost sales, or a nonprofit seeking to increase donations and awareness, an effective digital marketing strategy can help you achieve your goals.
The Importance of Digital Marketing for Business Growth
In today's digital world, an online presence is essential for any business to thrive. Digital marketing should be a top priority for companies looking to gain new customers and increase revenue.
Why is digital marketing so important?
For starters, it allows you to reach your target audience on the platforms they actually use. Nearly everyone is online these days and the majority of people search for products and services on the internet before making a purchase. 
Here are some benefits to count on: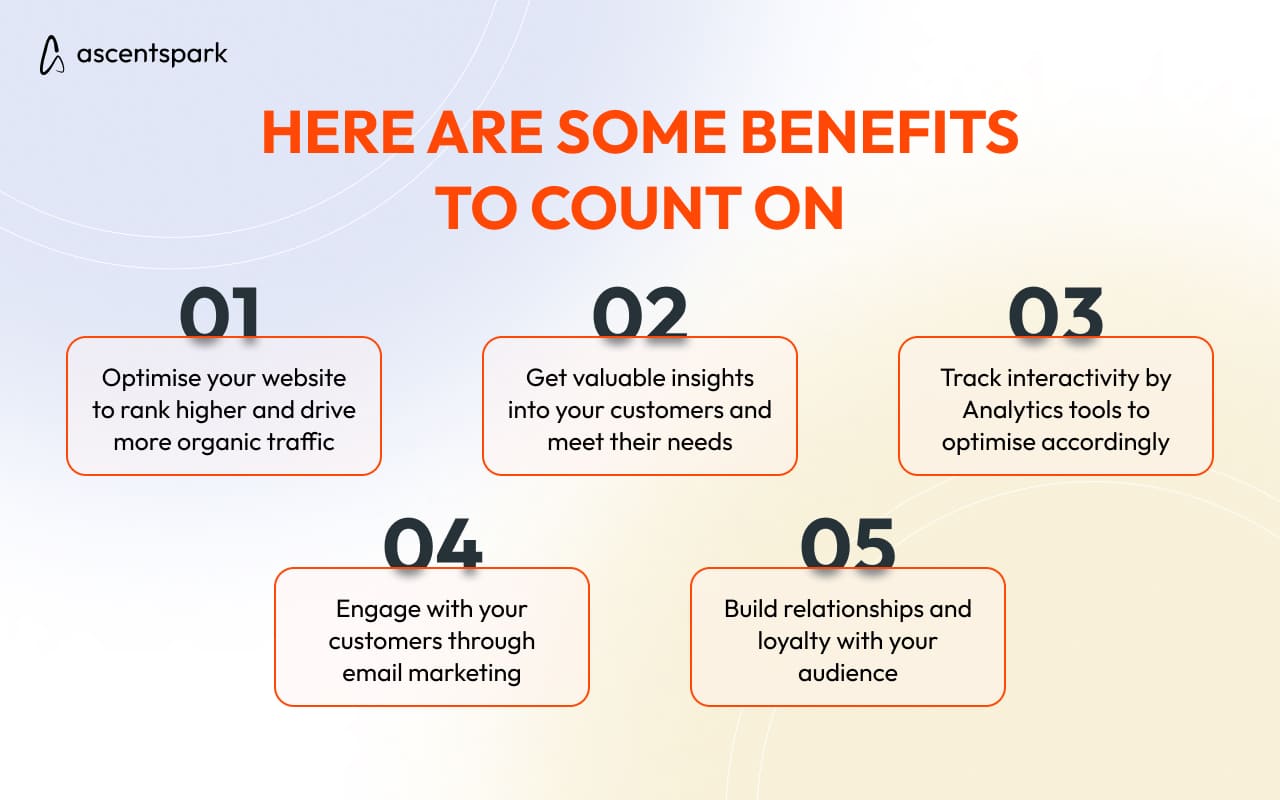 How to Get Started With Digital Marketing for Your Business
Digital marketing opens up a whole new world of opportunities to connect with customers and grow your business.
Choose Your Platforms
Select one or two social media platforms to focus on, like Facebook, Instagram, or LinkedIn. Create business pages, build your profiles, and start posting content that educates and engages your target audience. You can also start a blog on your website and optimize it for search engines like Google.
Create Valuable Content
Develop content like blog posts, videos, photos, and social media posts that provide value to your customers. Share tips, behind-the-scenes footage, spotlights on customers, or thought leadership content. Keep content positive, authentic, and consistent.
Build Your Email List
Start collecting email addresses from your website and social media to build your email list. Send a welcome email, then follow up with a weekly or monthly newsletter. Promote content, share deals, and engage your subscribers. Email marketing has a high return on investment!
Run Ads
Once you have great content and an email list, amplify your message through social media ads and search engine marketing. Target your ads to your specific audience for the best results. 
Track and Optimize
Use digital tools to see what's working and make improvements. Watch how people engage with your content and ads. See what drives traffic and conversions. Make changes to improve results over time.
Brands that Made a Difference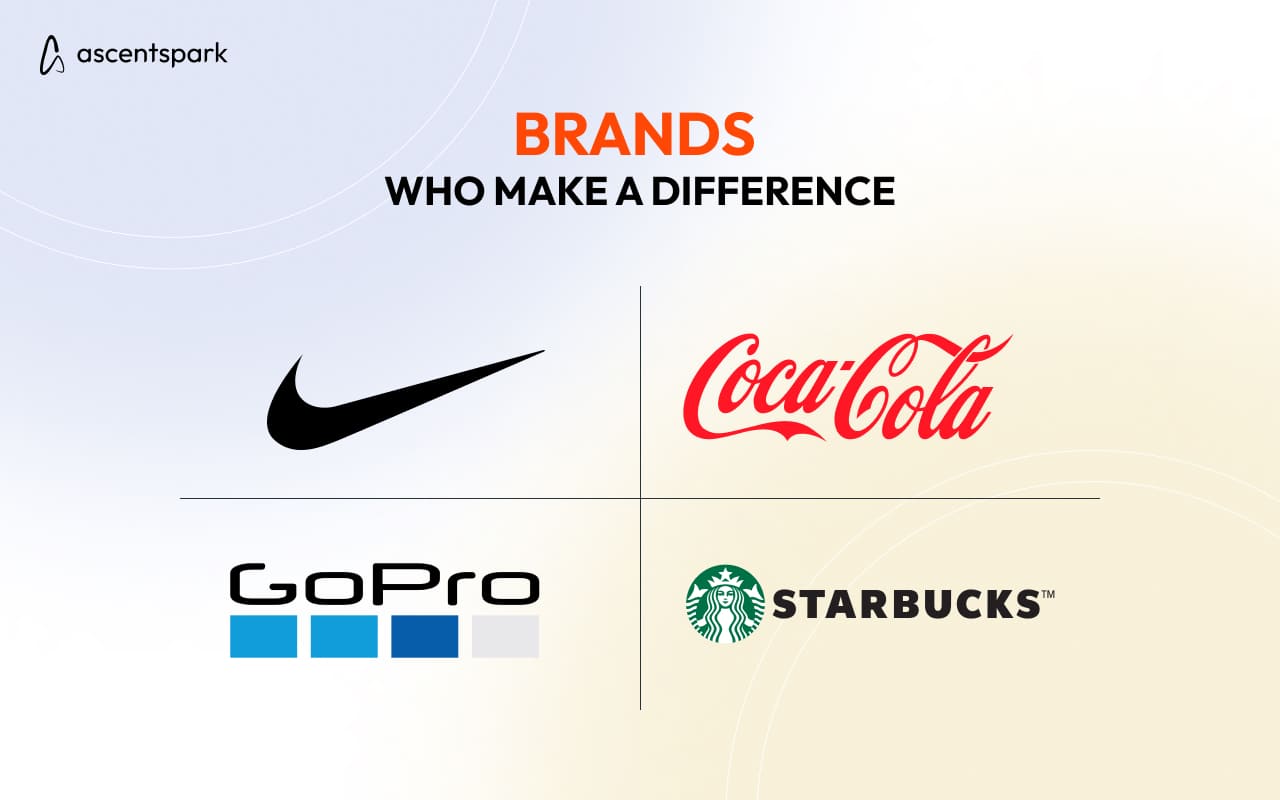 There are several brands that are known for their exceptional digital marketing strategies. Here are examples of amazing digital marketing strategies by some market leaders:
Nike: Nike is renowned for its innovative and impactful digital marketing campaigns. Nike's "Just Do It" campaign, which features inspiring stories and powerful visuals, has been particularly successful in creating a strong emotional connection with consumers.
Coca-Cola: Coca-Cola is a brand that consistently delivers creative and memorable digital marketing campaigns. Coca-Cola's "Share a Coke" campaign, which personalized their product labels with individual names, generated significant buzz and user-generated content.
GoPro: GoPro has built a strong brand presence through its user-generated content strategy. By encouraging customers to share their action-packed videos and photos captured with GoPro cameras, the brand has created a vibrant and engaged community. 
Starbucks: Starbucks has successfully leveraged social media and mobile marketing to engage their customers. Starbucks' "Red Cup" campaign, which encourages customers to share pictures of their festive red cups on social media, has become an annual tradition.
Digital Marketing strategies can vary depending on industry, target audience, and specific goals. These brands have demonstrated excellence in their respective approaches, but there are many other brands with unique and successful digital marketing strategies which your business can achieve too.
Digital Marketing Matters 
The time for digital marketing is now. Take charge of your online presence and unlock the growth you've been dreaming of. The tools are at your fingertips, the customers are out there, and all you need is a smart digital marketing strategy to bring them together and watch your business take off! 
Ascentspark Software is here to help your business create holistic Digital Marketing strategies and leverage your brand stories, values, and USP, to attract the target audience and also help you gain momentum in the market.
Our Digital Marketing team will analyze your marketing requirements and will not only implement the best marketing strategies, but also help take the Branding of your business to the next level.
Consult with us today on https://www.ascentspark.com/contact 
Know more about our Marketing services on - https://www.ascentspark.com/services/digital-marketing

We not only provide Digital Marketing services, but Ascentspark Software is a full spectrum mobile and web application development company offering app development, SAAS development , business automation solutions. , UI/UX Design, and Branding